2000 CHEVROLET CK2500 Truck


38,475 Miles in 4,820 Days WITHOUT OIL CHANGE !!!
SynLube™ Lube−4−Life® System makes it possible.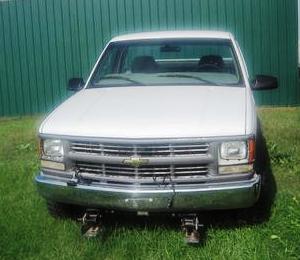 owner: Dept. of Justice Bureau of Prisons, Terre Haute Indiana USA
Synner since November 7, 2000 @ 1,206 miles

Following SynLube™ Lube−4−Life® products were used:
Motor Oil SAE 5W-50 (Re-processed "Used" SynLube)

used in the V8 5.7L engine

MicroGlas™ Oil Filter (GLwl)
TriMag™ Oil Filter Magnet (2 units)
Cool-4-Life™ Synthetic Coolant
MAINTENANCE
Oil filter has been changed every 2 years.
Additional Information
The truck was sold at GSA Auction 1/18/2014 @ 39,681 odo miles.
---