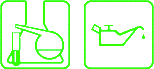 SynLube™ Lube‑4‑Life® 1−800−SYN−LUBE
1989 Chevy Corvette 6 Speed


4,776 Miles in 3,101 Days WITHOUT OIL CHANGES !!!
SynLube™ Lube‑4‑Life® System makes it possible.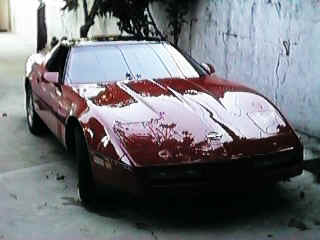 Owner: John Hess, Studio City, California USA
Synner since 10/5/2001 @ 51,404 miles

Following SynLube™ Lube‑4‑Life® products were used:
Motor Oil SAE 5W-50

used in the 5.7 Liter V-8 engine

MicroGlass™ Oil Filter (GSws)
TriMag™ Oil Filter Magnet (2 units)
Cool-4-Life™ Synthetic Coolant
Stop-4-Life™ DOT 5.1 Long Life Brake Fluid
MAINTENANCE
NONE
Additional Information
The vehicle was sold during Estate Sale, after the 2nd owner passed away unexpectedly on April 2, 2010.
The car in a perfect condition was sold with SynLube™ products still installed in it at about 56,180 odo miles.
---
Home | Motor Oil | ATF | Gear Oil | PSF | Grease | Coolant | Oil Filters | Magnets | Brake Fluid | Gauges | Tools | Specials | Sale Items